Turn your next event into an amazing experience!
COHESION EVENT & PROJECT COORDINATION
Michelle Ricketts
Cohesion is a leading event and project coordination company.
Our Event & Project Coordination consulting service works with your current assets and resources as well as using our own. At Cohesion, we want you to be part of the planning as much or as little as you prefer. An Event Planner may create an event from scratch, with input from the client. We do that too, but we will also work with what you have in place, collaborating with event planners, or project managers, elaborating on your current project or helping you build a new one. We assist you where you don't have resources, or where you do not wish to reallocate resources, we provide the necessary support that you need for your project.
OUR CLIENTS LOVE:
Hosting Remarkable Events
Cohesion has a strong reputation for collaborating on unique and interesting events. We help you give your clients the VIP experience while giving you a stress-free event you're confident about.
Saving You Money
We know how to save our clients money! With years of experience, we'll make sure to negotiate the best deals with vendors so you don't have to!
Saving You Time
Coordinating a world-class event takes time! Let us handle the time-consuming aspects of your event, so you can relax and have peace of mind.
WHAT PEOPLE ARE SAYING:
Jennifer Singer
Owner / Little Ones Big Hearts
Michelle is a dynamo of a woman who is organized, extremely detailed, strong leader. She went above and beyond what I had asked and had detailed reports for each step of the way.
Tracy Beshara
Executive Director / Marpole Oakridge Family Place
Michelle is a detailed, organized, professional who is FULL of creative and inventive ideas of how to get the job done to the fullest and best of her abilities. I highly recommend Michelle as project Manager.
John Ewonus
National Account Manager / Moneris Solutions
Michelle's success is evident and related to her take-charge personality, attention to detail and commitment to see each phase through to the finish. I recommend Michelle as she would be a huge asset to any organization.
Martin Ricketts
Founder & Chief Strategist / Unity Networks
In separating the fact that I am her brother, I can say without bias that Michelle has consistently gone above and beyond when it comes to customer service and support. She is a meticulous and thorough professional who is a strong team player with great integrity. She has the leadership qualities one looks for in a manger and knows how to motivate and inspire people.
Tracey Anderson-Doell
Producer / Co-creator Baby & Family Fair
Michelle not only did an excellent job of putting the fashion show together from scratch, under limited time constraints, but Michelle also obtained repeat sponsorship on our behalf. Her sophisticated grasp of special event architecture, combined with an innate eye for detail made this high-profile event within the event a great success. Michelle has the skill set, accomplishments, and drive that will help any event, or project, run smoothly. I look forward to utilizing Michelle's expertise at my next event.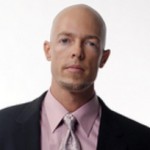 "Michelle Ricketts is an outstanding project co-ordinator and we were honoured to be working with her on the ielev8u DYNAMO Entrepreneur Expo November 20-22.  She was the glue that kept the team together through the initial start-up phase of the business right through to a very successful, smooth and efficient event series. She supported the DYNAMO Team in overcoming numerous challenges and obstacles during the lead up to the event and did a fantastic job ensuring the 3 days of events were perfectly executed on time and target.  Big thanks to Michelle Ricketts for being such an integral part of the crew launching the DYNAMO Movement and we look forward to working with her well into the future."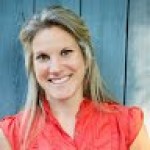 Carol Schulte
Speaker & Trainer / Women Living B.I.G. Day of Empowerment)
My event ran super smoothly thanks to Michelle! She is extremely detail oriented, and took care of everything. I was able to focus solely on my presentation, confident everything behind the scenes was being taken care of.
"When it comes to coordinating events, Michelle is hands on from day one.  She takes the time to know and understand the needs of her clients and what results are expected from the event. Because of her extensive experience, Michelle takes care of the details that are easily overlooked.  She definitely brings value and professionalism to the team. I would recommend Michelle to anyone looking to produce a successful event!"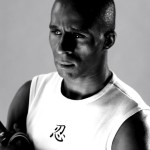 "Cohesion coordinated our Profit and Success Boot Camp, a "Smart Event", there was a lot of moving parts since it was our first event.  Michelle did a phenomenal job of making sure all the balls stayed in the air. She is extremely detail oriented, so that as the presenter, I was free to focus on the big picture with confidence the every day matters and challenges were taken care of." "Michelle chaired our meetings, ahead of the event, and followed up with minutes for the meeting like clockwork. At the event when the things went wrong, as is inevitable, Michelle conducted herself in an extremely professional manner and resolved many issues, even before I knew there was a problem. Having a professional you can count on, that solves problems, rather than creating them is an invaluable service."