EXPERIENCE AND BACKGROUND
Bea Carlson Photography
Hi, I'm Michelle Ricketts. I created Cohesion to help businesses and organizations create world-class events their attendees will never forget.
Cohesion takes the pain out of event and project coordination by bringing all your elements together. We work on timing, planning, sequencing, and overall arrangements to arrive at your successful conclusion.
Over 25 years experience – coordinating and managing client portfolios in sales, advertising, logistics and finance, coupled with expertise in account management, fashions show & event coordination, event volunteering, marketing and project studies – have provided a structure for the experience and expertise behind Cohesion.
Using various tools and core competencies provides the path to assist in the process. The tools are specific to either event organizing, or a project management processes, as well as specific organization skills and mastery.
My various aptitudes in coordinating, organizing, planning, hosting, emcee, volunteering, and sales have allowed me to build on, and utilize my professional capabilities and talents contributing to various successful events and projects.
Experience Outline:
Volunteer Project Coordinator – "You are the gift" Vancouver Nov – Dec 2013
Coordinated elements for a one day event including venue, entertainment, donations, sponsors, photography, gift wrapping, volunteers, logistics, beverage and vision for a wonderful show reminding less privileged children of the meaning of Christmas.
Volunteer Project Manager – Marpole Oakridge Family Place 35th Anniversary Celebration – Vancouver Oct 2012 – May 2013
Developed the project plan, monitored the schedule, cost, and scope during implementation, and throughout the project, measuring performance while maintaining control. I collaborated with the Executive Director, negotiated for resources, delegated responsibilities within the project framework, and communicated with all contractors and management to ensure successful and timely completion of the project. I performed duties not typically under the framework of project management including generating sponsors, solidifying the venue, acquiring vendors and some select sponsors, conducted off site sales training, assisting in emcee selection, introduced a social media coordinator and graphic designer all culminating in a success event to raise awareness for the charity. PMVolunters.org Voted 2013 PROJECT OF THE YEAR.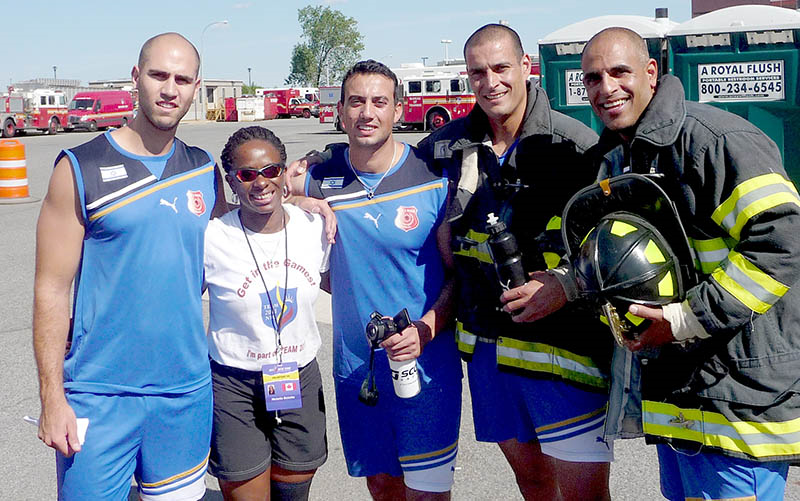 World Police & Fire Games (WPFG) Volunteer Database Organization – NYC 2011
When Hurricane Irene hit NYC during the games it required all hands on deck to rearrange databases of hundreds of volunteers to cover events that were postponed, cancelled and adjusted. I contributed to database reorganization, volunteer reassignment and onsite volunteer greeting over 2 days in the main WPFG office at Jacob Javits Convention Center downtown NYC.
World Police & Fire Games (WPFG) Ultimate Firefighter – NYC 2011
As the on site coordinator I volunteered at "Ultimate firefighter" assigning volunteers to roles to various segments of the obstacle course event, within a condensed timeframe due to the hurricane.
World Police & Fire Games (WPFG) Triathlon/Half Marathon Team Captain – Van 2009
At the Vancouver 2009 WPFG I was as a spotter for the swim/bike transition area of the triathlon, an exceptional experience. We coordinated capturing the athletes numbers, as they moved through the transition point, to record official completion of the race leg.
Warrior Dash Parking Volunteer Team Lead – Whistler, BC 2011
Onsite I was assigned the responsibility of coordinating volunteers for various stations assisting dash participants from the parking area and base station to their required start location on the mountain. I lead a team of approximately 10 volunteers. Not having met any volunteers ahead of time, or been briefed on the assignment this was a challenge I welcomed.
Vancouver BMO Marathon Bag Check Coordinator – Vancouver, BC 2009
I provided on the spot coordination of volunteers who were recording runner's personal items, to be held safely during their run. This necessitated coordinating shift changes and time allotments as required until the return of the last runner, who as it turned out, took a wrong turn and completed the course twice, providing a much longer event for him and members of my team.
Las Vegas Marathon Run Thru Wedding Chapel – Las Vegas, NV 2008
Las Vegas had a history of a marathon run in the desert. I organized the "friends and family" attending the wedding chapel to see runners part of a large group get married . I escorted attendees to and from busses running from a designated spot to the chapel and back, ensuring no guest was left behind and all had time to see their loved ones and take photos; a very unique event.
Fashion Show Coordinator Baby Fair Vancouver - BC 2003-06
I coordinated all facets of the fashion show for Baby Fair, a trade show held at the convention centre each fall. I obtained fashion participants and shops, conducted on site sales training, arranged clothing, models, created choreography, wrote and delivered commentary as emcee. Typically we performed 2 or 3 shows per day over a 4 day trade show.
Symmetry & Sensation Fashion Coordination Hamilton – ON 1988-91
As fashion coordinator I orchestrated and executed fashion shows for various stores, and organizations spanning a variety of work including bridal shows, Back to School, travel shows and more. Shows typically, a minimum of 30 minutes ranged, from one presentation to eight per event, over several days. I completed garment selection, show set up and design, model and music selection, scene creation, commentary writing and script as well as acting as commentator presenting the shows.
Special Events Coordinator Hudson's Bay Company – Oakville, ON 1987 -88
As Special Events Coordinator I set up product for weekly ads and reviewed advertising proofs for newspapers and catalogues, along with creating and coordinating fashion shows for events and promotions such as Back to School, Valentines, and Wedding. I was responsible for assigning tasks to members of the "Teen Council" a group of high school students that worked in-store and volunteered participating in events.
OTHER EVENTS:
Various other events and experiences have provided knowledge, growth and insight into planning, coordinating and organizing over the years including;
2010 Olympics Vancouver /Whistler – Fleet Driver Feb – Mar 2010
Sea to Sky Hockey Fundraiser – Volunteer -Vancouver, BC – 2004
Sitco Manor Strata Council & By Law Review -Vancouver, BC 2003
BC Sports Hall of Fame Inductee Liaison (Charmaine Crooks) Van, BC – 2003
Great Canadian Back Massage – Vision Mapping Richmond, BC 2003
Chapters of Health Directory/Health Fair – Vancouver, BC – 2003
Corporate Challenge Events Organizer – Vancouver, BC -2003
BC Sports Hall Golf Tournament – Volunteer Vancouver, BC – 2003
Gestev Inc. UCI Mountain Bike World Cup Volunteer – Vancouver, BC – 2003
Stanley Park Bike Festival Volunteer – Vancouver, BC – 2003
Mission Bicycle Race Volunteer – Mission, BC – 2003
Shore Events Bike/Running Enduro & Festival Volunteer – North Vancouver, BC – 2003
Shore Events – School Material Circulation Volunteer – Vancouver, BC – 2003
Sport & Exercise – Medical Conference Volunteer – Vancouver, BC -2003
Greater Van. Crime Stoppers Board of Directors – Vancouver, BC 1998 – 2002
Corporate Challenge Volunteer Team Coordinator – Hamilton, ON 1990-1995
The Spectator Aerobic Program Development -1993
---
Hosting Remarkable Events
Cohesion has a strong reputation for collaborating on unique and interesting events. We help you give your clients the VIP experience while giving you a stress-free event you're confident about.
Saving You Money
We know how to save our clients money! With years of experience, we'll make sure to negotiate the best deals with vendors so you don't have to!
Saving You Time
Coordinating a world-class event takes time! Let us handle the time-consuming aspects of your event, so you can relax and have peace of mind.
Jennifer Singer
Owner / Little Ones Big Hearts
Michelle is a dynamo of a woman who is organized, extremely detailed, strong leader. She went above and beyond what I had asked and had detailed reports for each step of the way.
Tracy Beshara
Executive Director / Marpole Oakridge Family Place
Michelle is a detailed, organized, professional who is FULL of creative and inventive ideas of how to get the job done to the fullest and best of her abilities. I highly recommend Michelle as project Manager.
John Ewonus
National Account Manager / Moneris Solutions
Michelle's success is evident and related to her take-charge personality, attention to detail and commitment to see each phase through to the finish. I recommend Michelle as she would be a huge asset to any organization.
Martin Ricketts
Founder & Chief Strategist / Unity Networks
In separating the fact that I am her brother, I can say without bias that Michelle has consistently gone above and beyond when it comes to customer service and support. She is a meticulous and thorough professional who is a strong team player with great integrity. She has the leadership qualities one looks for in a manger and knows how to motivate and inspire people.
Tracey Anderson-Doell
Producer / Co-creator Baby & Family Fair
Michelle not only did an excellent job of putting the fashion show together from scratch, under limited time constraints, but Michelle also obtained repeat sponsorship on our behalf. Her sophisticated grasp of special event architecture, combined with an innate eye for detail made this high-profile event within the event a great success. Michelle has the skill set, accomplishments, and drive that will help any event, or project, run smoothly. I look forward to utilizing Michelle's expertise at my next event.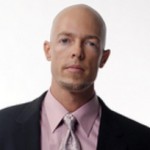 "Michelle Ricketts is an outstanding project co-ordinator and we were honoured to be working with her on the ielev8u DYNAMO Entrepreneur Expo November 20-22.  She was the glue that kept the team together through the initial start-up phase of the business right through to a very successful, smooth and efficient event series. She supported the DYNAMO Team in overcoming numerous challenges and obstacles during the lead up to the event and did a fantastic job ensuring the 3 days of events were perfectly executed on time and target.  Big thanks to Michelle Ricketts for being such an integral part of the crew launching the DYNAMO Movement and we look forward to working with her well into the future."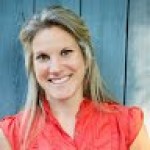 Carol Schulte
Speaker & Trainer / Women Living B.I.G. Day of Empowerment)
My event ran super smoothly thanks to Michelle! She is extremely detail oriented, and took care of everything. I was able to focus solely on my presentation, confident everything behind the scenes was being taken care of.
"When it comes to coordinating events, Michelle is hands on from day one.  She takes the time to know and understand the needs of her clients and what results are expected from the event. Because of her extensive experience, Michelle takes care of the details that are easily overlooked.  She definitely brings value and professionalism to the team. I would recommend Michelle to anyone looking to produce a successful event!"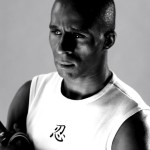 "Cohesion coordinated our Profit and Success Boot Camp, a "Smart Event", there was a lot of moving parts since it was our first event.  Michelle did a phenomenal job of making sure all the balls stayed in the air. She is extremely detail oriented, so that as the presenter, I was free to focus on the big picture with confidence the every day matters and challenges were taken care of." "Michelle chaired our meetings, ahead of the event, and followed up with minutes for the meeting like clockwork. At the event when the things went wrong, as is inevitable, Michelle conducted herself in an extremely professional manner and resolved many issues, even before I knew there was a problem. Having a professional you can count on, that solves problems, rather than creating them is an invaluable service."
Success is liking yourself, liking what you do and liking how you do it.
-Maya Angelou, 1928-2014
This quote speaks to me because it's how I live my life and manage my business. It's what I want to resonate for your project. Let's work together and make success happen!
-Michelle